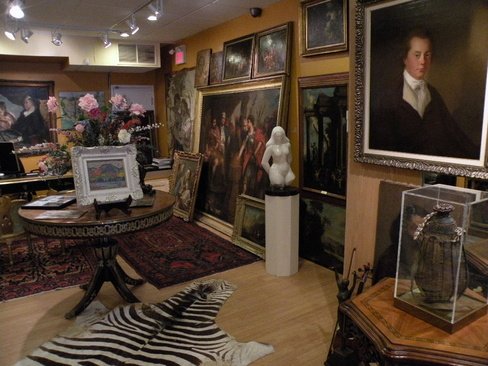 We at OLD MASTER GALLERY have been Dealers of some of the highest Quality European,American and Canadian Paintings for over 25 Years Offering Fine Original Paintings to both Private and Institutional Collectors and to the International Trade.
We are Very Competitive in the Marketplace with our Reasonable Pricing and can deliver a high Quality Artwork affordibly to the consumer.
Our Paintings range in age from the 16th century -1945 - (European)
19th century-Present - (Canadian and American)
Our Paintings range in Styles from Large Abstracts, Impressionist,Surrealist, Fauvist, Cubist, Orientalist, Realist and Expressionist works
Contemporary (1950-Present)
Modern (1900-1949)
19th Century (1900-1899)
Old Masters (1300's-1799)
We can guide you through the Art Selection Process to serve your personal tastes and pocket book and you will have an investment in art that will be substantiated by International Auction Records for that particular artist. We Only handle well auctioned artists so that their prices can be gaged in the market.
We can work also with Your Interior Design team to find that painting that would compliment any Residential, Office or other unique Setting.
Old Master Gallery also offers ongoing art Consultation to all of our Clients both new and old and will be given special rates for restoration and framing.
OUR SPECIALTIES ARE AS FOLLOWS: Old Master Paintings Italian, French and Flemish Schools -Figurative Painters from the 16th c -18th c. We also handle larger Group of Seven Paintings from time to time.
Thank you for Visiting Our Store!! Enjoy!!